Welding - CWB CSA 47.1 & 47.2 Division 2 and CSA W59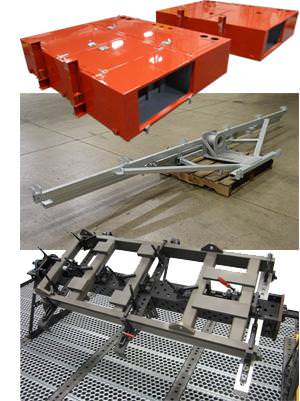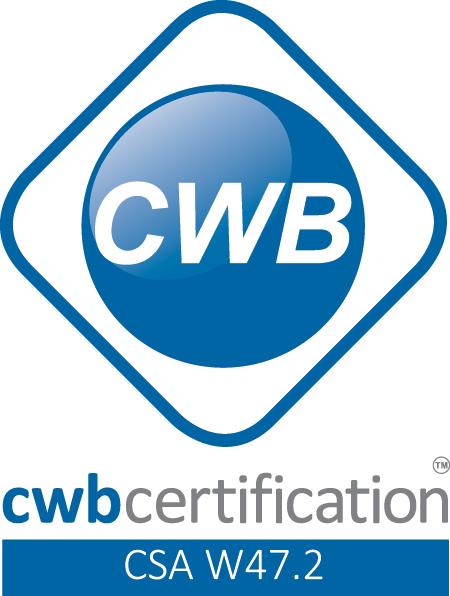 At VeriForm, our greatest strength is our dedication to personalized service and the attention to welding detail. Meeting your deadlines with our high-quality product is simply standard practice.
We proudly employ only CWB CSA W47.1, 47.2, and W59 certified welders, and retain a CWB Certified and Qualified Welding Engineer, to ensure your specifications are met on every project. Your work will also be supervised by our on-staff CWB Certified Welding Supervisors.
All CWB certified welding of large, long, or complex parts is performed on our state-of-the-art German-made Demmeler Bluco fabrication tables. Bluco is one of North America's leading producers of ultra-precision welding tables. It is our belief that in order to complete superior quality certified welding, we need to use the very best equipment.
Our experts can MIG or TIG weld any shape, even those that can be slipped over a mandrel.
We employ an in-house certified welding inspector to ensure quality throughout the entire process.
Processes available: SMAW, GTAW, GMAW, GMAW-P, LBW and CW Laser.

Multiple Stations: Bluco Demmeler and Weldsale tables up to 15 x 30 feet.

Meta-Lax Stress Relieving System.

Vibratory stress relieving of weldments up to 40,000 pounds.
Ideal for relieving thermally induced stresses.
Data graph printout documents the results of each part – unit is portable.

When we weld stainless, VeriForm has the equipment to passivate (ie. clean and return to original corrosion-resistant state) the stainless steel. This removes discolouration and brings the stainless state back up to its virgin state. To perform the passivation, VeriForm uses a Surfox 304 machine to restore the stainless per ASTM A967 and A380 methodology. VeriForm can provide its certification for the work performed.
It's a combination of our state-of-the-art equipment, skilled craftsmen, and proven techniques that ensure consistency and customer satisfaction every time. Call VeriForm today for an estimate.
Videos