Metal Fabrication Capabilities
NEW EQUIPMENT = NEW CAPABILITIES
At VeriForm we are always searching for innovative fabricating equipment to supplement our current capabilities. We have recently added two new pieces of equipment that expand our service offerings in new and exciting directions.
25 FEET LONG VERTICAL MACHINING CENTRE

Introducing our new 25 feet CNC Machining Centre, capable of high-speed drilling and milling of your large and long parts in one setup with less repositioning. Our new Machine Centre can now machine an XY AXIS up to 2 feet x 25 feet.
A 5-axis machine equipped with a high-speed spindle motor, which can mill, drill, tap and saw tubes, profiles and extrusions in aluminum, steel and composites. With our new 25 feet CNC drilling machine we can now offer drilling, milling, tapping and performing other processes on large parts that our smaller 20 feet machine did not have the capacity to handle.
Call us today for more information on a quote for your machining requirements 519-653-6000

HORIZONTAL HYDRAULIC PRESSBRAKE
Everyone is familiar with the traditional VERTICAL Pressbrakes (we have five!) but have you ever heard of a HORIZONTAL Press Brake? Recently purchased from Spain, our new Horizontal Pressbrake allows us to bend parts that a Vertical Pressbrake cannot bend due to part collisions with the ram/bed of the press brake.
Our Horizontal Pressbrake now allows us to bend pipe, round bar, flat bar, channel or other HSS in configurations that would be impossible on our conventional press brakes. Ideal for bending round bar and flat bar, this machine is made for producing clamps, bending rods and completely closed-fold fabrications.
Example applications include but are not limited to:
Bending and folding flat bars that allow us to fabricate completely closed pieces that would be difficult to obtain by using other machines
Folding and bending solid rods will enable the user to manufacture all kinds of hooks, chain links and also form balusters out of square or round bars, tubes for the manufacturing of parts for cold forging, railings, fences, gates, doors, railings
Bending and curving tubes to different degrees to make tables, chairs, pool ladders, etc.
Straightening and bending large profiles & radii with complicated curves and bends plus the ability to straighten faulty profiles
Cutting and shaping are other features of this versatile forming press for manufacturing flanges and clamps for fastening pipes
Flaring tube or pipe for assembly and subsequent welding to produce exhaust pipes, water pump distributors, metal furniture, and railing tubes
Widening and reducing the pipe ends permit joining different pipes to make berths, chairs, irrigation systems, tents, greenhouses etc.
We can have custom tools made for your application within 2 to 3 days. If you have an impossible part to bend, send us a request for a quote and we can give you a quick assessment on whether we can bend it for you on our NEW HORIZONTAL PRESSBRAKE!
---
Metal Working Capabilities at VeriForm
VeriForm is proud to have become a leader in the metal fabrication industry. Our constant search for better ways to serve our customers has led us to some extreme equipment and capabilities, like our oversize bending and rolling capacity and our unmatched one to two-day turnaround for tooling and prototypes. In our 34,000 square foot plant in Cambridge, Ontario, we have seven cranes, including five and ten-tonne bridge cranes, 6,000lbs and 8,000lbs forklifts, numerous one and two-tonne jib cranes, and five and 10-tonne bundle lifters.
VeriForm Welding Services
At VeriForm, we take pride in offering a comprehensive array of cutting-edge welding techniques to cater to your specific needs. Our highly skilled team of professionals specializes in the following services, each designed to deliver exceptional quality and precision: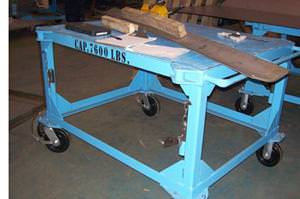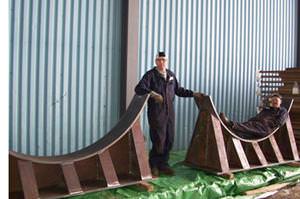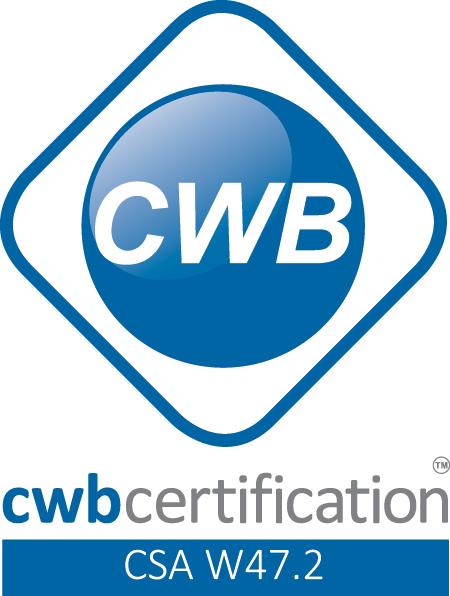 Engineering Assistance
Full CAD/CAM and Solidworks™ Expertise.
Formed Parts Flattening to Produce Laser/Plasma Cut Files.
Design/FMEA and Prototyping.
Custom Tooling and Fixture Design.
---
CNC Hi-Resolution Plasma Cutting
Stainless, Aluminum and Steel Cutting
From 18ga to 1.5 inch thick x 18.0 feet. x 40 feet. table
---
Up to 3/4 inch x 80 inches x 160 inches (4000W) +/- 0.005 inch Accuracy
---
CNC Shearing
Up to 1/2 inch X 144 inches with 48 inches CNC Backgauge
---
CNC Punching
Up to 1.5 inch diameter in 1 inch metal
---
CNC Bending Forming (six machines)
Our $1 million press brake tooling allows complex bending into just about any shape
Special tooling produced in 48 hours using VeriForm's patented design
Capable of everything from:
56 tonne X 48 inches – Very economical bending for small parts to 900 tonnes 7-Axis CNC X 240 inches to 3/4 inch x 20 feet of bending
---
Welding Assembly Painting
CWB Welding CSA 47.1, 47.2, and W59 certified, Division 2 Certified MIG/TIG/Spot Welding
10 welding stations
Assembly electronics, controls, dashboards
Painting primer and finish quality painting (acrylic and epoxy)
Paint booth capacity 20 feet. deep x 12 feet. high x 12 feet. wide
---
Specialty Services
Pemsert Insertion nuts and studs #6 to 3/4 inch UNC/ M20 size
BTM Clinching To 0.35 inch total no heat or damage to material surface finish
Drilling Up to 2.5 inch dia. holes
Tapping up to 1.5 inch UNC or M40
Beveling Up to 34 x 45 degrees Pullmax Heavy Duty Beveler
Part Number Stamping and Production Stamping of Letters/Numbers
Rolling From 3 millimetre x 1 metre wide by 55 millimetre dia. to 25 millimetre x 3 metre wide by 609 millimetre dia.
---
Quality
ISO 9001-2015 Registered as of 2004
Approved by Hitachi Mining and Babcock and Wilcox
---
25-Foot CNC Machining Operations Available:
Drilling – Produces holes in metal pieces, up to 1.5 inch in diameter.
Metal, Structural, and Rounds – CNC plasma cutting is a process of creating 2D shapes from sheet metal using a high-temperature, high-velocity stream of ionized gas.
Tapping – produces internal threads in the product (up to M40 thread).
Countersinking Allows screw heads to sink into the metal rather than protrude from the surface.
Boring – Produces circular internal profiles in a hollow piece or on a hole made by drilling.
Milling, Slotting – Common shapes include a straight slot (rectangular or square), or a keyway, locking slot that is curved on the end.
Beveling – There are a number of critical issues to address when beveling, which is the process used to prepare metal for a welded seam. From the degree of the angle to the length of the bevel, it takes a skilled hand and the proper tools. At VeriForm, parts can be welded by adding a bevel on weld joint edges. Our bevelers include a Pullmax X97, Heck 9000, or Trumpf handheld units including the TKA 500 and the heavier duty TK1500.