Metal Fabrication Capabilities
Metal Working Capabilities at VeriForm
VeriForm is proud to have become a leader in the metal fabrication industry. Our constant search for better ways to serve our customers has led us to some extreme equipment and capabilities, like our oversize bending and rolling capacity and our unmatched one to two day turnaround for tooling and prototypes. In our 34,000 square foot plant in Cambridge, Ontario, we have seven cranes, including five and ten-tonne bridge cranes, 6,000lbs and 8,000lbs forklifts, numerous one and two tonne jib cranes, and five and 10-tonne bundle lifters.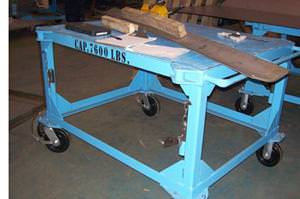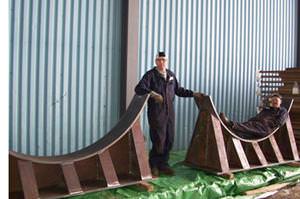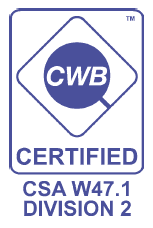 Engineering Assistance
Full CAD/CAM and Solidworks™ Expertise.
Formed Parts Flattening to Produce Laser/Plasma Cut Files.
Design/FMEA and Prototyping.
Custom Tooling and Fixture Design.
---
CNC Hi-Resolution Plasma Cutting
Stainless, Aluminum and Steel Cutting
From 18ga to 1.5″ thick x 18.0 ft. x 40 ft. table
---
Up to 3/4″ x 80″ x 160″ (4000W) +/- 0.005″ Accuracy
---
CNC Shearing
Up to 1/2″ X 144″ with 48″ CNC Backgauge
---
CNC Punching
Up to 1.5″ diameter in 1″ metal
---
CNC Bending Forming (six machines)
Our $1 million press brake tooling allows complex bending into just about any shape
Special tooling produced in 48 hours using VeriForm's patented design
Capable of everything from:
56 tonne X 48″ – Very economical bending for small parts to 900 tonne 7-Axis CNC X 240″ to 3/4″ x 20 feet of bending
---
Welding Assembly Painting
CWB Welding CSA 47.1 Division 2 Certified MIG/TIG/Spot Welding
10 welding stations
Assembly electronics, controls, dashboards
Painting primer and finish quality painting (acrylic and epoxy)
Paint booth capacity 20 ft. deep x 12 ft. high x 12 ft. wide
---
Specialty Services
Pemsert Insertion nuts and studs #6 to 3/4″ UNC/ M20 size
BTM Clinching To 0.35″ total no heat or damage to material surface finish
Drilling Up to 2.5″ dia. holes
Tapping up to 1.5″ UNC or M40
Beveling Up to 34 x 45 degrees Pullmax Heavy Duty Beveler
Part Number Stamping and Production Stamping of Letters/Numbers
Rolling From 3mm x 1m wide by 55mm dia. to 25mm x 3m wide by 609mm dia.
---
Quality
ISO 9001-2008 Registered as of 2004
ISO 50001 – Energy Management Systems standard certification in 2013
Approved by Hitachi Mining and Babcock and Wilcox
---
25 foot CNC Machining Operations Available:
Drilling – Produces holes in metal piece, up to 1.5″ in diameter.
Metal, Structural, and Rounds – CNC plasma cutting is a process of creating 2D shapes from sheet metal using a high temperature, high velocity stream of ionized gas.
Tapping – produces internal threads in the product (up to M40 thread).
Countersinking Allows screw heads to sink into the metal rather than protrude from the surface.
Boring – Produces circular internal profiles in a hollow piece or on a hole made by drilling.
Milling, Slotting – Common shapes include a straight slot (rectangular or square), or a keyway, locking slot that is curved on the end.
Beveling – There are a number of critical issues to address when beveling, which is the process used to prepare metal for a welded seam. From the degree of the angle to the length of the bevel, it takes a skilled hand and the proper tools. At VeriForm, parts can be welded by adding a bevel on weld joint edges. Our bevellers include a Pullmax X97, Heck 9000, or Trumpf hand held units including the TKA 500 and the heavier duty TK1500.