News
VeriForm Proudly Announces New Certification!
Published Monday, October 23, 2023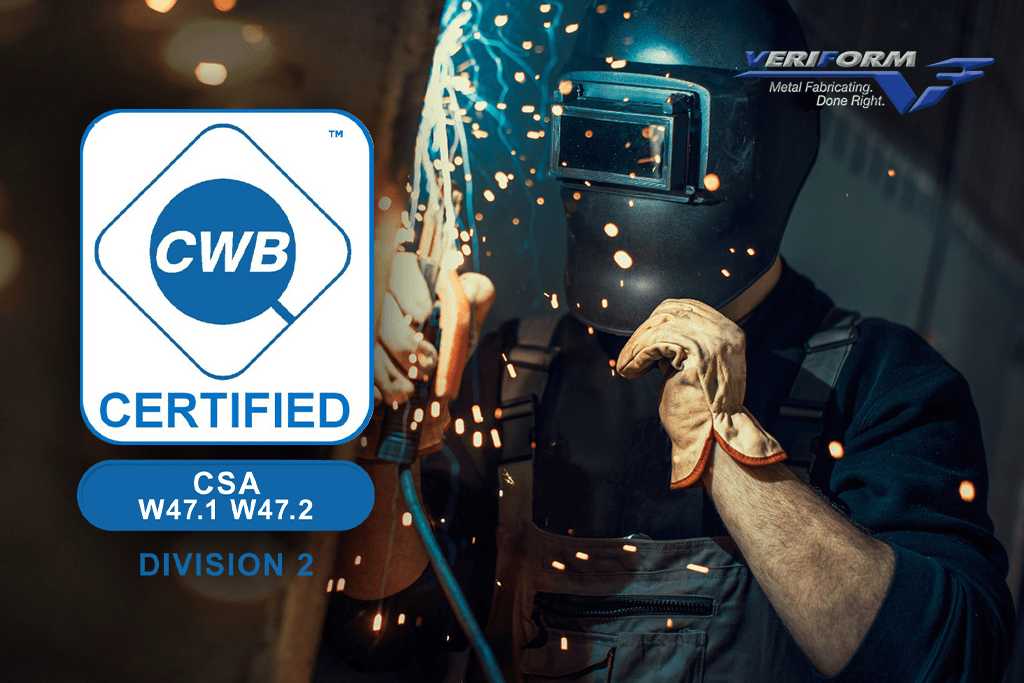 We are thrilled to share with our esteemed clients and partners that VeriForm has successfully achieved the CSA Standard W47.2 welding certification. This esteemed accreditation further elevates our commitment to delivering the highest standards in structural aluminum fabrication and custom aluminum fabrication.
With this enhanced certification, VeriForm reaffirms its dedication to providing unparalleled quality, precision, and expertise in the fabrication industry. Whether you are in need of custom aluminum fabrication for specialized projects or standard structural aluminum fabrication, you can trust VeriForm to exceed your expectations with our newly accredited capabilities.
Thank you for your continued trust and partnership. We are excited to embark on new fabrication challenges and possibilities with you!