News
VeriForm is going B Corp!
Published Thursday, September 9, 2021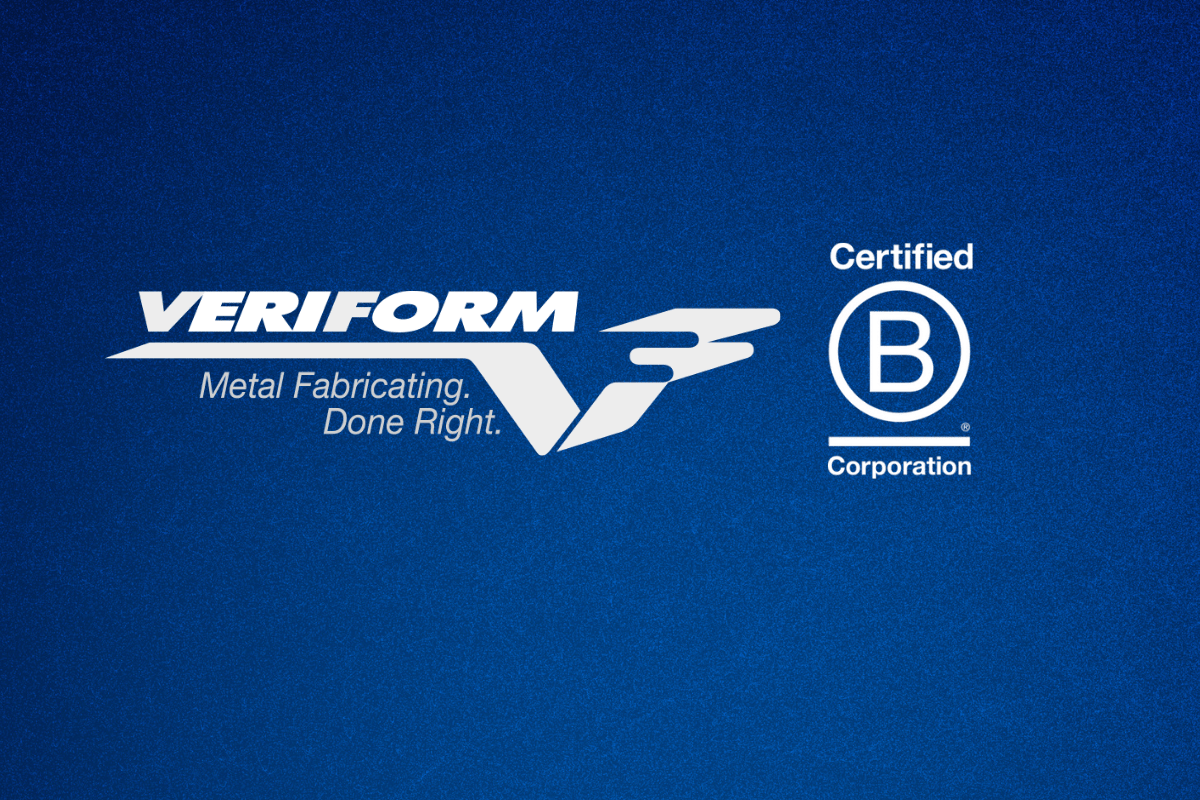 As a manufacturer, we have done very well by reducing our GHG emissions from 262 tonnes back in 2006 to as little as 60 tonnes per year in 2019 and then buying carbon offsets for the remaining emissions. In fact, we just received an award for 6 years of being carbon neutral.
At the same time, we have realized that we need to go to the next step, to broaden our focus beyond just GHG emissions and carbon footprint. Many of the best companies we deal with have pointed to becoming B Corp Certified because that certification takes into consideration greater areas of goodwill and socially positive results, not just profit generation. The B Corp website defines it extremely well by stating:
"The B Corp community works toward reduced inequality, lower levels of poverty, a healthier environment, stronger communities, and the creation of more high-quality jobs with dignity and purpose. By harnessing the power of business, B Corps use profits and growth as a means to a greater end: positive impact for their employees, communities, and the environment."
We are especially excited about this new development as our past experience has shown us that driving down our GHG emissions out of a sense of altruism also increased our profits. So with this in mind, we have decided to end our ISO 50001 energy management system and put our focus on becoming B Corp certified. We strongly believe this will benefit our customers and our staff, plus the broader community. To learn more about the B Corp visit https://bcorporation.net/