News
Custom Metal Sculpture Fabrication
Published Monday, June 8, 2020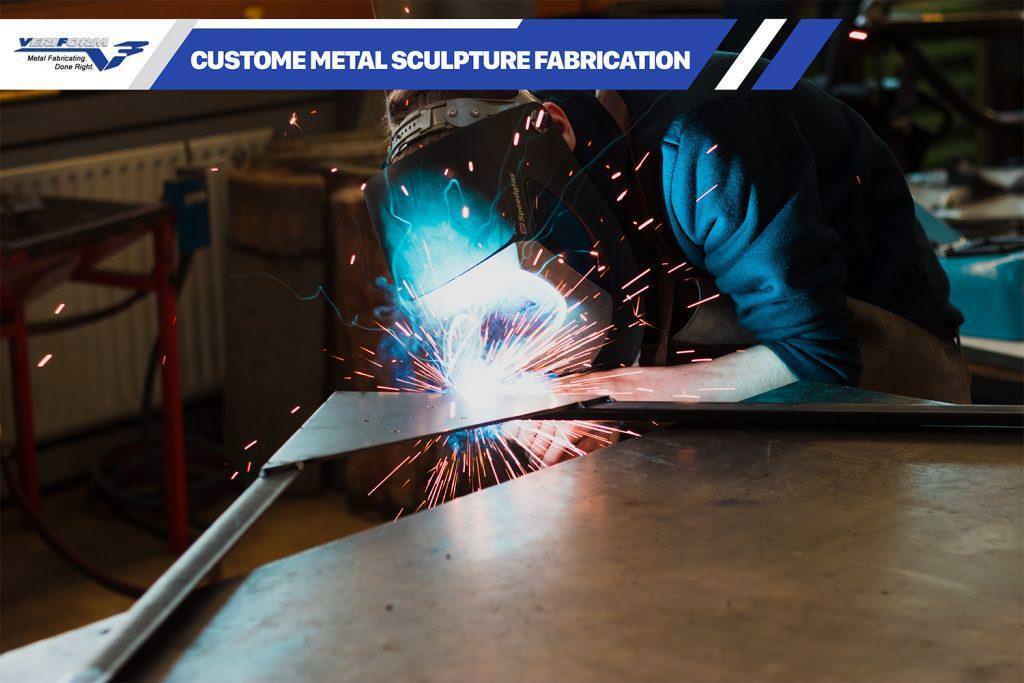 If you recently visited Ottawa, you almost certainly saw 'Maman,' a giant egg-carrying spider made of stainless steel, bronze and marble that stands outside the main entrance of the National Gallery of Canada. Designed by French-American artist Louise Bourgeois, the 30' arachnid is meant to symbolize motherhood and fertility.
Another, equally compelling piece is the Big Toonie in Campbellford, Ontario, a 27' toonie sculpture constructed to honour Brent Townsend, an internationally renowned wildlife artist who designed the $2 coin.
During the last few decades, the use of steel and metal for art sculpture has become increasingly common. We see them outside government buildings, schools, shopping centres, and other public structures. Mirror-polished stainless steel sculptures are extremely popular in public art projects due to their flexible fabrication, attractive finishing, and unique ability to resist heat damage and corrosion.
Not only are the results of custom metal sculpture fabrication unique and beautiful, but the malleability, durability, and relative affordability of most metals have resulted in many architects using them to create decorative sculptures for all kinds of design projects. In this blog, we'll explain how they are fabricated in shops like the one at VeriForm and how you can contact us for your own project.
How Is Custom Metal Sculpture Fabrication Done?
Although the word 'sculpture' conjures images of a solitary artist making magic out of a huge block of marble, the custom metal sculpture fabrication process has many moving parts and tends to be a team effort involving architects, engineers, and metal fabrication professionals.
The process begins by styling your steel. Using software with CAD and CAM integration, design professionals create 2D profiles of the various pieces that will eventually form the finished sculpture. Then the appropriate material is selected, with corrosion resistance being an essential element for artwork that will be placed outside. 
Although there are different ways to cut the metal parts for use in a sculpture, computer numerical control (CNC) plasma cutters support greater precision and more accurate results. They are connected to a computer, which is equipped with the above-mentioned design software and directs the plasma torch along the desired toolpath. The cutter uses concentrated electrical currents to cut through electrically conductive metals while high-velocity gas removes the melted material from the area, ensuring a cleaner cut.
Depending on the desired outcome, the cut metal can then be shaped using one or more of the following fabrication technologies.
Metal bending: The sheet metal is forced between a punch and die by a press brake, which then manipulates both tools to bend the metal into an angle.
Plate rolling: The metal is passed through rolls to uniformly reduce its thickness.
Structural roll bending: Using pre-made dies that can be changed according to the desired dimension and shape, this process involves passing the steel through a rolling mill to shape or bend it.
Once all pieces of the sculpture have been completed, they are welded at their connection points to maximize their strength. Some designers prefer to keep the welds visible as a rough and earthy aesthetic touch but if the goal is a smooth surface, the next step is to grind and sand down the weld area until it blends in with the surrounding metal, followed by a thorough polishing treatment that adds a final layer of beauty to the finished piece.
If properly fabricated, metal sculptures will stand the test of time in practically all weather conditions. If you are an architect, your project will achieve the best results if you work with a custom metal fabricator with the insights and experience needed to transform a functional material like metal into a beautiful work of art. 
We Are The Metal Fabrication Experts
At VeriForm, our metal forming capabilities include custom metal sculpture fabrication for architects and other design professionals. By skillful application of rolling, twisting, and welding processes, we create custom shapes that are precisely matched to your specifications and do justice to your original artistic vision.
We have worked on many sculptures and can handle projects that call for the following:
Natural and mathematical forms
Custom contours and shapes
Convex and concave shapes.
To discuss your design fabrication needs, please call 519-653-6000 or contact us for a no-obligation quote.